Trailers We've Owned
Bigfoot 25RQ
We've owned several trailers over the years. Here are links to each of them, at least the ones we have pictures and documentation on.
Shasta is a Shasta 1500 trailer we renovated between 2009 and 2013. In many ways we wish we still had her but the lack of a bathroom was her downfall for longer trips. We sold her is 2016.
Dora, named after "Dora the Explorer" and is a 2011 19' Escape trailer. Very nice trailer but we did do a few extensive mods to her. We bought her in 2014 and she was in like new condition. We had her when we went full time, see "Escaped Doodles", in 2018. We sold her in 2019 when we decided we needed a larger trailer for full timing.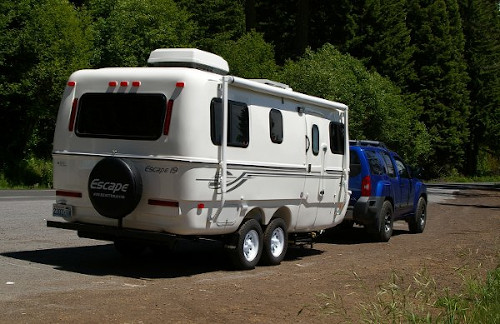 We purchased Sassy, a 2018 Bigfoot trailer, in 2019. We've done some work on her but has been a very nice trailer. We now live in her 8 or 9 months a year.
Safe Travels.