Dora - Stove Cover
There is little counter space in the Escape-19. I made a cover to sit over the two burner stove to give more space and a cutting board.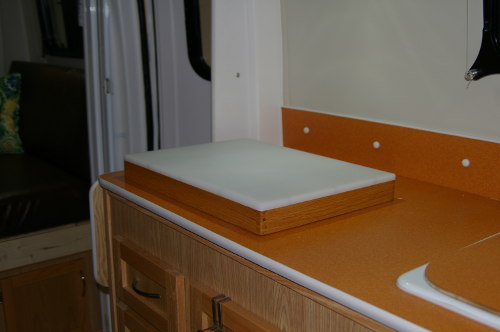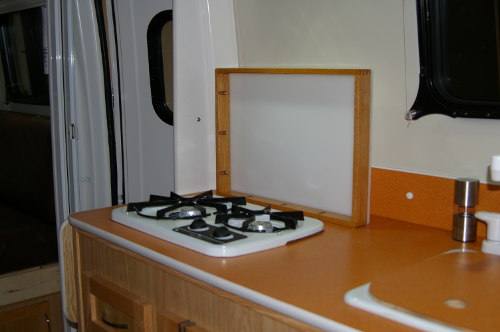 It has an oak base with a cutting board mounted on top. It sits up against the wall as a splash guard when the stove is in use. Good wood working project.
The two burner stove that came in the Escpae isn't very high quality. The way the burners are arranged it's tippy to put anything on top of the stove. The stove cover is nice and helps but I suspect we're headed for a new stove soon.