Dora - Stereo
We find ourselves camping most times in the middle of nowhere. Places where radio stations are few or non-existent. After traveling with Terra, who has a built in Sirius/XM radio we decided it would be a great think to have the same in Dora.
I've installed an automobile 12V stereo under the cabinets over the bed.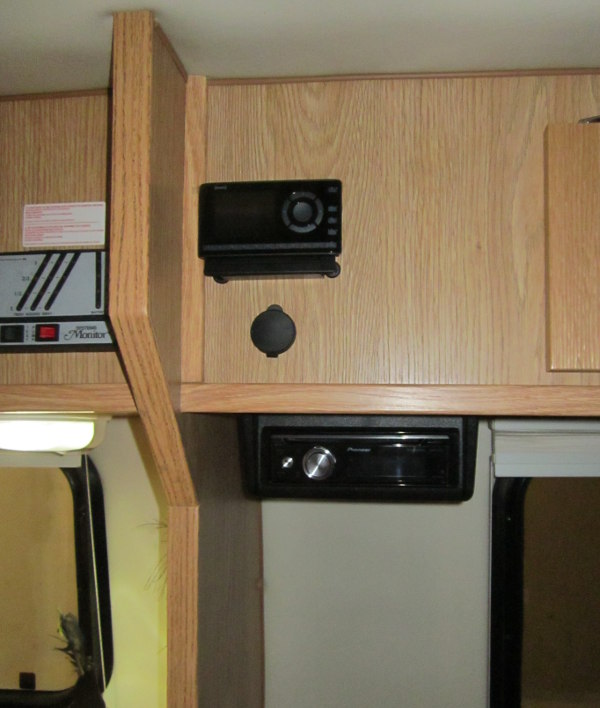 It is a Pioneer DEH-X8700BS CD Receiver held with a plastic under the dash mount. The unit on the top is the Sirius/XM receiver, Onyx, and the round plug inbetween is a USB and speaker input to the Pioneer. So we can use the Pioneer directly for CDs and radio, the Sirius/XM for satelite music and news, the USB plug to play MP3s from memory sticks, or plug in an MP3 player. Very versitile.
Four spreakers, Pyle PLMR24 200W 3.5 inch, were mounted under the cabinets at each corner of the trailer.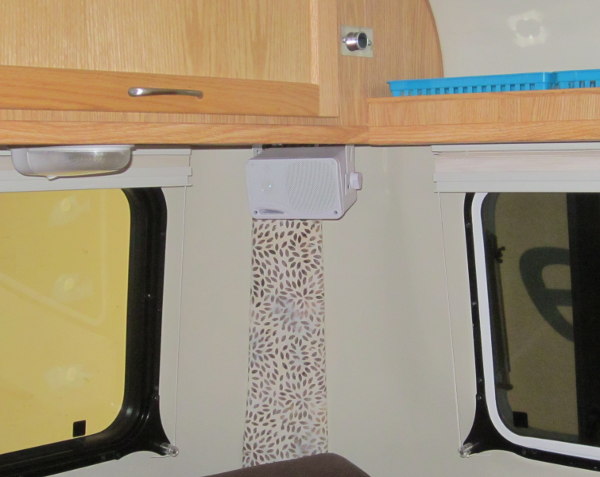 These are inexpensive speakers but do sound OK. I had to make some new knobs for these, the originals were slipping inside the plastic. Some better ones may be installed but they do tend to be heavy. They'll do for now. I also installed a Bazooka 8-Inch Powered Subwoofer under the bed. There is a space in the rear street side that can't be used for accessible storage, so the subwoofer went there.
The stereo system is good enough for us. As I mentioned, the speakers are the weak point. But it's a real improvement over not having music.