Dora - Solar System
The previous owners elected to not install the awning but kept it for future use. When we purchased Dora they offered to take the trailer to the factory and have them install the awning. We arranged to have the factory, at the same time, install a solar system.
I believe it is a 170w solar panel, but I can't remember and it isn't on the invoice. I'll bet someone out there can count cells and confirm the wattage. If you can please let me know.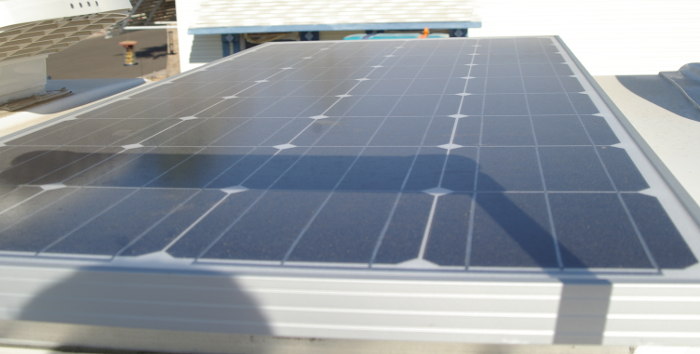 It has been enough for our boondocking as long as there is good sunshine. It came with a Go Power solar controller. The first Go Power failed and was replaced under warranty. The second also failed at which point we replaced it with a Blue Sky Sun Charger 30. This has a much better changing cycle than the Go Power. The original Sun Changer failed and was replaced with an identical unit. Besides this failure the system has worked very well.