Dora - Soft Close Drawer Slides
On a trip to Southern Utah the support for the top kitchen drawer broke. It wasn't put toghether very well so not a surprise once I got in to look at it. The broken corner is shown below.
The structure comes out as one piece. Well, it does once the opening is cut for the new stove. It was repaired and strengthened using some 1/8" plywood. Much stouter now.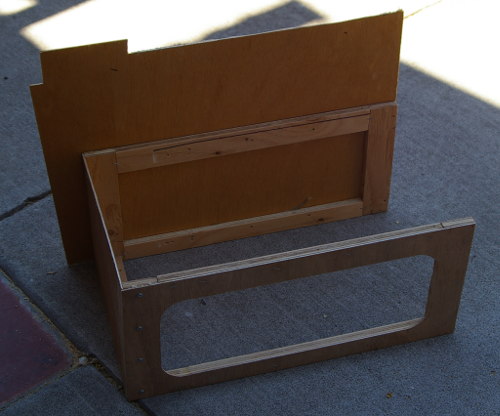 The gas line was extended using a union to reach around to the back of the new stove. The union can be seen below the drawer slide.
The structure was placed in position and fixed. Soft close drawer slides replaced the originals. Quite an improvement.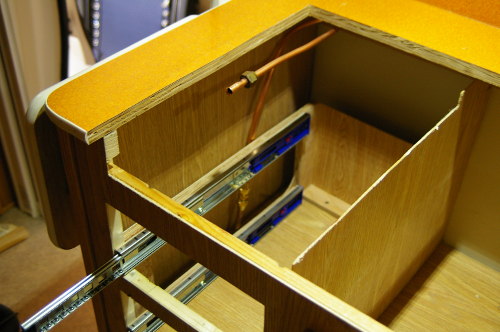 Including the new drawer in the raised dinette, all drawers now run on soft close slides.