Escaped Doodles
June 1, 2019 - On to New Mexico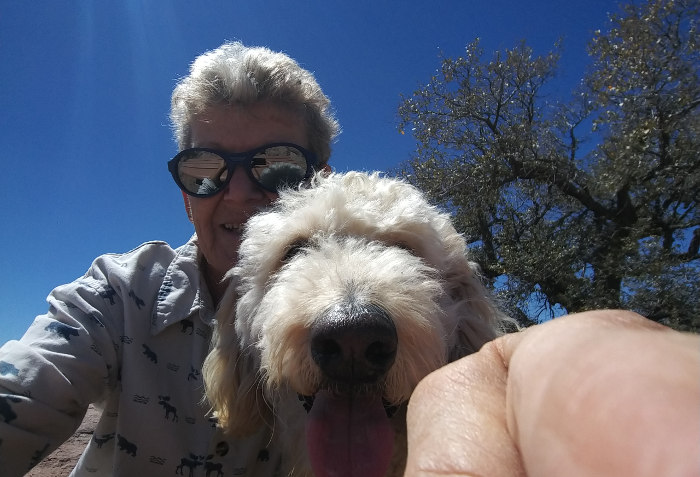 Leaving Prescott we shot through Payson to Roosevelt Lake for an overnight stay. Nice to be free and on the road again. The campgrounds were nearly empty, but the lake was really full. It was a wet winter. These bushes were in bloom all over, the hills around the lake were yellow. The second picture below is of the mountains to the west of the lake.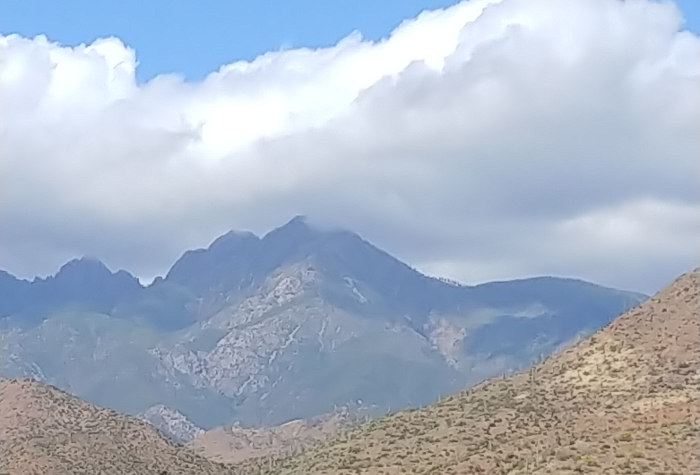 One more stop on the way to New Mexico, this one at Owl Creek CG. Owl Creek is northeast of Safford, off Hwy 191, in the Gila Box Riparian National Conservation Area. We found this on a prior trip through Arizona and wanted to come back someday. We were the only ones in the campground.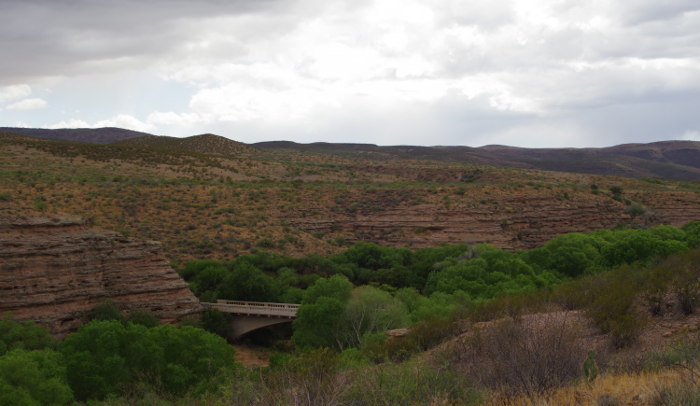 The cacti here are still blooming. I'm not sure what kind of barrel cactus this is but the spiral is pretty special.
Finally into New Mexico after traveling over Hwy 78. This section was steep and curvy but quite scenic.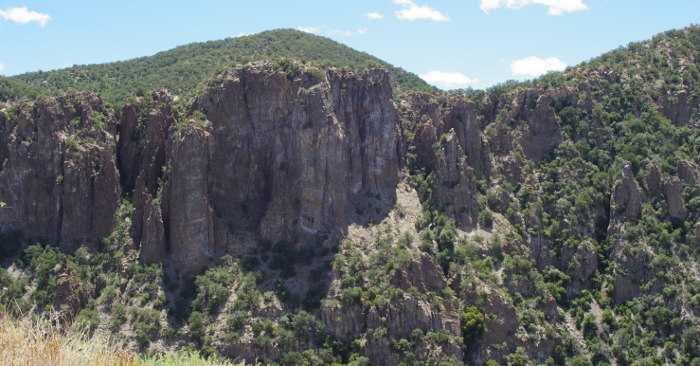 First stop was a week or so at The City of Rocks south of Silver City.

The campsites at this state park are right in the rocks. Very nice.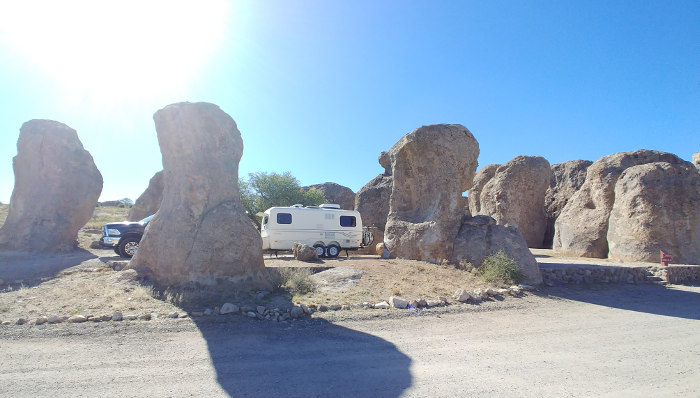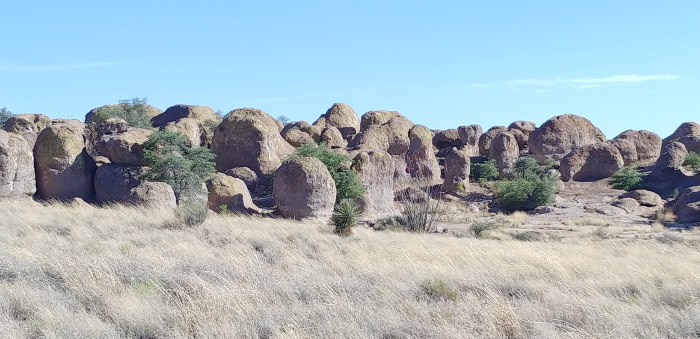 While there we took a day to visit Silver City to look around and shop. It is a nice town which would be a good retirement destination. Seemed to be art oriented with a good number of galleries. Smaller than Prescott and missing Sprouts and CostCo. Not a selection for us but sounds very nice for some.
Another day we took a trip up to the Gila Cliff Dwellings. The road in, northward from Silver City, is extremely narrow, steep and curvy. The dwellings are in a National Monument, on a one mile trail. Nice.
We decided to "leave" City of Rocks for a Bighorn Forest Service camp up Hwy 180 in Glenwood. The campground has no services except a pit toilet but it was free. The purpose was to visit the Catwalk Trail just outside town. This trail was wiped out in 2014 and they are still rebuilding it. Currently the restored trail is about one half mile long. It looked to be possible to continue on up Whitewater Creek some more but we didn't try. Very nice hike and we'll come back when they complete more of it.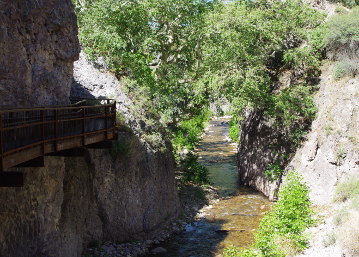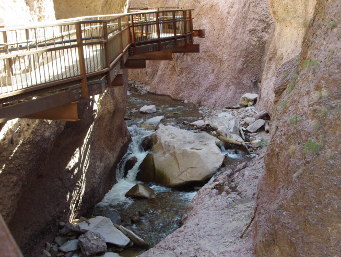 The engineer Hugh found the structure fascinating. The anchors and cantilever supports were not trivial, particularly with the less than solid rock.
From Bighorn we went to Rockhound State Park near Deming. Rather than take this in one day we stopped overnight at City of Rocks. Spent three nights at Rockhound where they allow you to take up to 15 pounds of rocks a day. Nice for Denise, though it seemed pretty well picked over. Well, at least the areas easily accessible. Not to be denied, she was able to find a small box of rocks.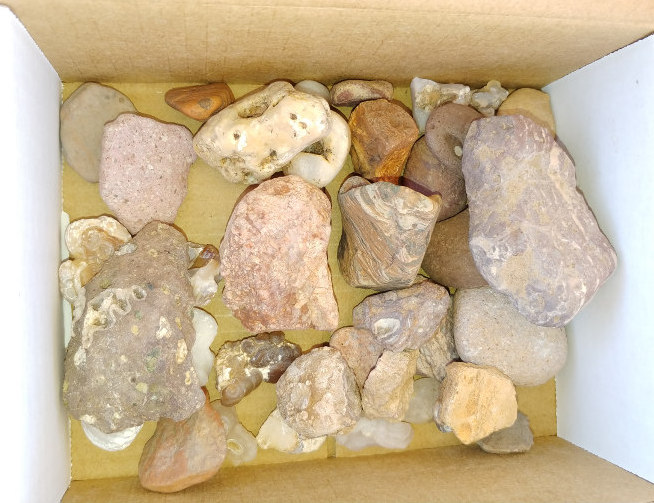 A good start to our summer in New Mexico. We bought an annual New Mexico State Parks camping pass for $225. After initial purchase free camping at state parks for one year. So far we've stayed 8 days of the 23 to pay it off, shouldn't be too hard. It's a later start than we at first hoped, and it's starting to get too hot to be south and low. But we are here and finding all kinds of neat places.
Finally a sunset at Owl Creek CG. Life is great.