Escaped Doodles
Nov. 8, 2018 - Cathedral Gorge, NV | Klamath Falls, OR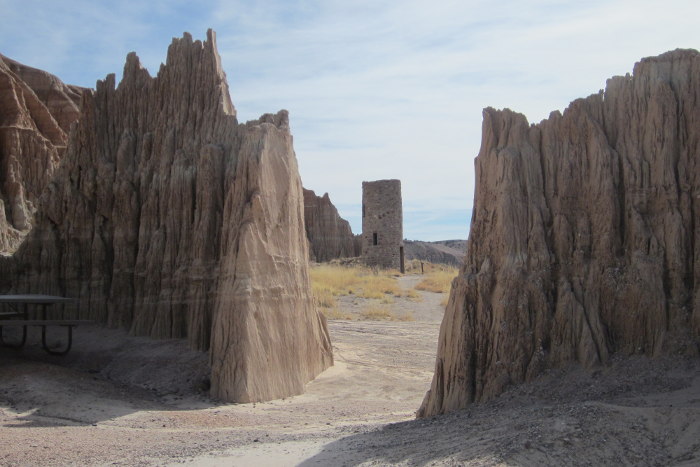 Our plans have worked out. From Valley of Fire SP we traveled the "short" distance to Cathedral Gorge SP also in Nevada, way eastern Nevada. Cathedral Gorge is a gorge or valley with interesting walls cut into by water over the years. It has left walls that look like Cathedrals and also have many small and short slot canyons.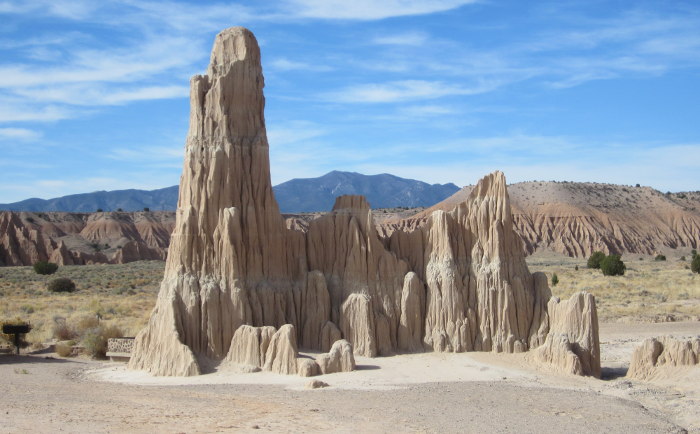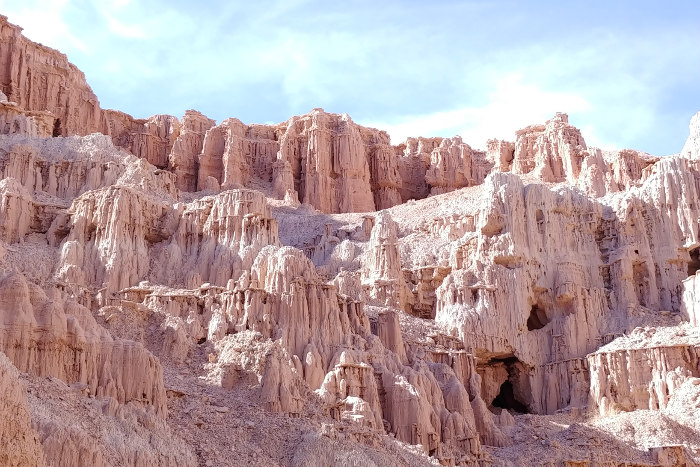 The dogs were, as usual, along for the ride. They even found a mud puddle during that ten minutes they were off leash. Why do we allow that, both the off leash and mud puddles. Oh-ya, off leash is fun and mud puddles sometime follow.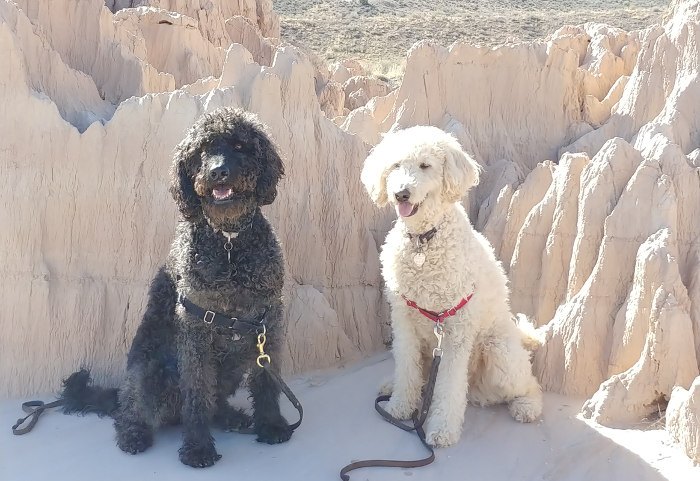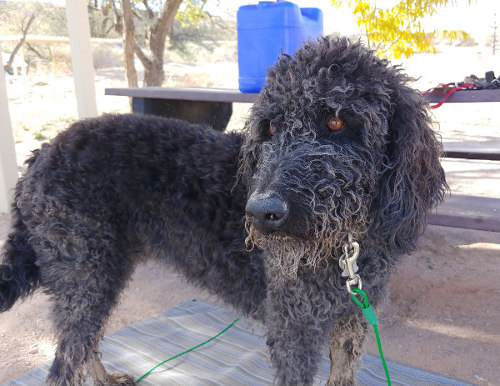 There are numerous small slot canyons cut into the walls. Each goes back some 50-75 feet with walls maybe 25' high. Fun to walk up and explore.
Looking up, or out, from the slots.
Even a few caves.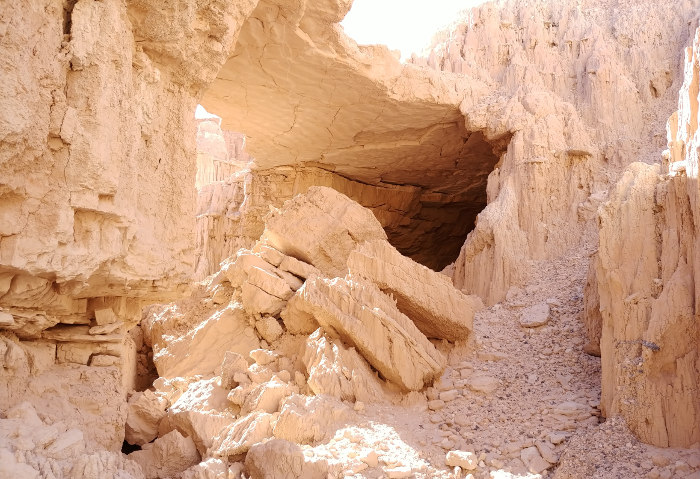 All in all we spent about a week at Cathedral Gorge. The weather wasn't too hot, maybe even a little cool, pleasant but not summer.
Then on to Klamath Falls for doctors, dentists, etc. We traveled up US-93 to Ely. Colder with snow on the hills.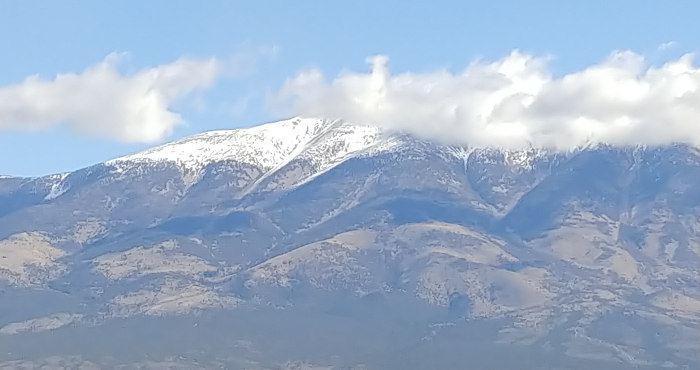 Then from Ely to Reno along the "Loneliest Road in America" (Hwy 50). It really isn't but that's the moniker.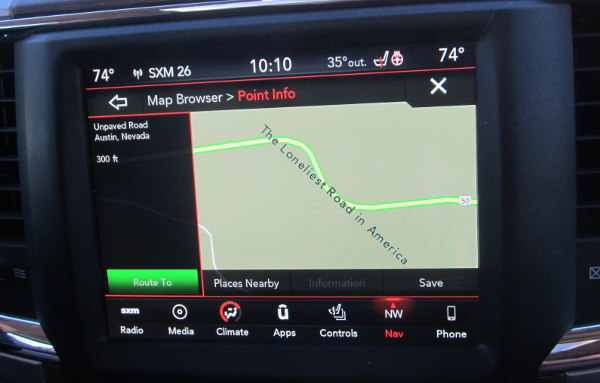 The weather went cold on us, sunny but cold. The low temperatures were in the teens most of the week we spent in Klamath. But we got all our tasks completed and visited with a bunch of old friends. Here's Pelican Butte on the way to Medford one day.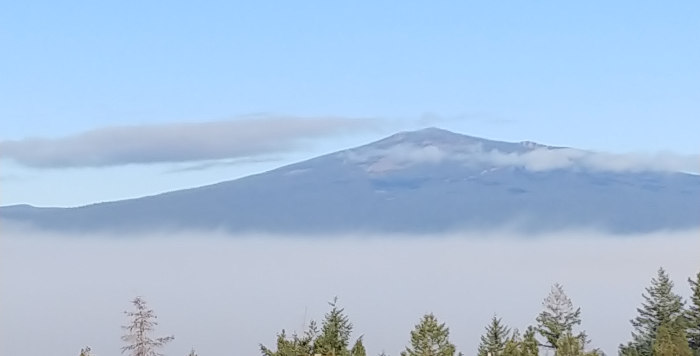 Hopefully we'll be off to points south tomorrow. First stop likely Reno, then Walker Lake, Valley of Fire and finally Brenda, AZ. A search for warmth.
Safe Travels.