Escaped Doodles
Who the heck are you?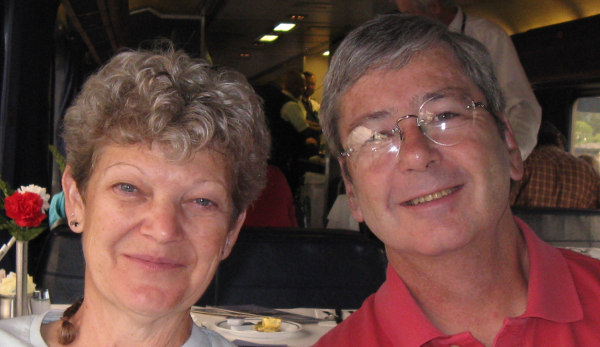 Well, there are two of us:
Before moving to Klamath Falls Denise grew up in Toledo, OH and spent time on the Cape in MA. She did a lot of bicycling including racing and touring. She has always enjoyed the outdoors spending time hiking and backpacking. Denise has had a dog or two for at least the last 40 years. She retired from Occupational and Massage Therapy in 2013.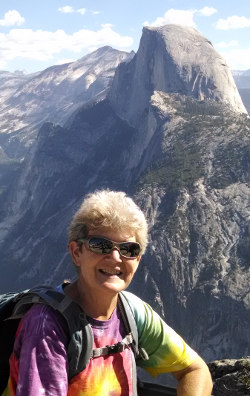 Hugh grew up in Klamath Falls, OR also enjoying the outdoors. He did a lot of downhill snow skiing and summer water sports. He was a gymnast in high school and two years of college. After college in Reno, NV and Corvallis, OR he spent some time in the fledgling wind industry of the 1970s. He lived in Wisconsin and Vermont before returning to Klamath Falls. He went on several solo bicycle tours and taught skiing several years along the way. He retired as a Professor of mechanical engineering in 2013.
They met and married in 1990. Liking the outdoors, and taking summers off, led to a number of bicycle tours of several weeks to months. Many other auto adventures with tents. They bought a 1955 Shasta trailer in the 1990s. It was falling apart but gave several years of grand adventures. It became scary taking it traveling with the chance of it completely falling apart. It sat in storage for many years but one summer, which turned into four years, we re-build Shasta into a wonderfully restored vintage trailer. Several years of travel and vintage trailer rallies were enjoyed. But the lack of a bathroom was a stumbling block. When we bought Shasta we were young and thought a bathroom not critical. But age, our ages, has shown us it is a very nice accessory. So we reluctantly sold Shasta after obtaining Dora, a 2011 Escape '19. [Here's an Update: In Septemper 2019 we traded to a 25' Bigfoot trailer. A bit more room.]
And this brings you up to date, in the briefest summary possible, about the two of us.