Escaped Doodles
Five Years on the Road
We have been some places and seen a lot of things. It's been a great adventure these five years. There have been many changes in that time. Let's see now:
Changes
We've settled into wintering in Brenda, AZ (outside Quartzsite). We have a site at Desert Gold RV Resort. Renting the site year around allows us to leave a shed there permanently. We decided to get the shed before we bought our house in Prescott Valley. Initially it was to store Brutus (Teryx sideXside) summers and for some shop space. With the house able to store Brutus we dedicated the shed to being the shop, Hugh's benchtop mill and lathe along with Denise's lapidary cutting and grinding equipment are there.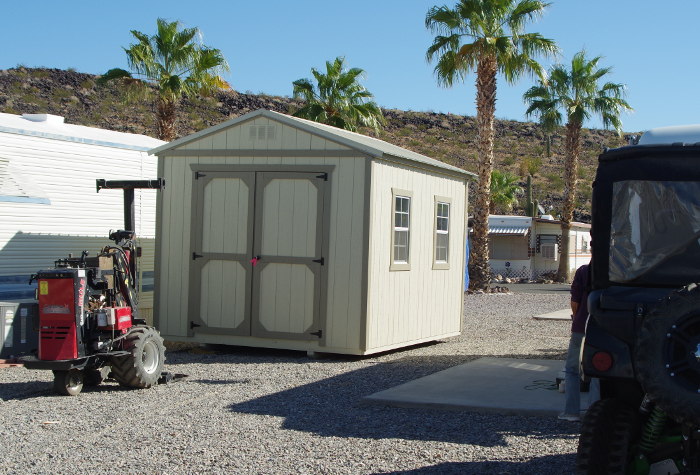 In 2019 we bought a new to us 25' Bigfoot trailer (Sassy). For living in and long trips it has a lot more room that Dora (our 19' Escape). Dora was a great trailer and we hated to see her go but it's not feasible to keep two trailers. Wow, that was over 3 years ago. Sassy has been great for travel. Too big when trying to get into tight National Forest camps, but great when settled in.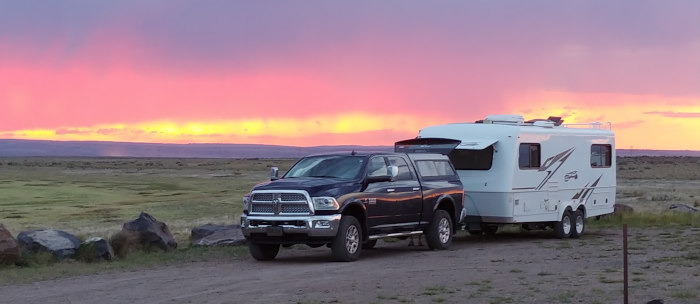 We bought a house in Prescott Valley in February 2020. We'd decided to settle here eventually so had been looking for a year or so. Finally decided the funds would be better in a house than investments. We moved our remaining stuff from a storage unit in Oregon to Prescott Valley. Turns out it was good timing, prices since the Pandemic have shot up, particularly in the Prescott area. Also turned out to be a great place to have during the Pandemic.

The Pandemic affected all of us. It was great to have the new to us house to hide from Covid (still found us but we hid anyway). This stopped our travel in 2020 and curtailed it greatly in 2021. We did winter in Brenda but avoided all group activities. It's a good thing we're loners, I'm sure it was tougher for socially oriented folk. The Pandemic really put a crimp on traveling though.
In July 2021, on the way down from Montana, Hugh clipped the corner of an overhanging roof with Sassy putting a large hole in the drivers front corner. Found a good shop in Prescott Valley that could repair the damage, but the repair took four months. This would have been real hard to deal with if we didn't have the house.
So, are we still full time??
By our original definition we are not. We have a house to return to so nope, not full time anymore. You could even argue that once we rented a permanent spot in Brenda we weren't, again a place to return to. This is true even though we're in Sassy 8 or 9 months a year.
There are some Pros and some Cons to this transition.
On the Con side it is hard to think "full time". We have a house to go back to with all the worry and maintenance that involves. Not foot loose and fancy free anymore (though we're pretty free to do whatever we want). There are now transitions to deal with. It is a bit of effort, physically and mentally, to move from the house to Sassy and vice versa.
On the Pro side is the backup safety of a place. The Pandemic would have been difficult if truely full time. Also damage to Sassy, or Larry (our RAM), would be a real problem without a backup. It's the same in reverse, Sassy is a backup up if something happens to the house. Another Pro is shop space. Both of us like our hobbies, Hugh machining and Denise lapidary. Hugh even tried to put together a portable Sherline machine shop when we started this adventure, but that didn't work out well. We now have some shop space and tools at the house in Prescott Valley and in the shed at Brenda. Finally, it's nice to have friends and activities that aren't possible without a fixed place.
What Next ??
A very good question for which we don't have a ready answer.
The Pandemic really threw a monkey wrench in the works. It seems everyone and their brother bought an RV during the Pandemic. The problem with that is that everyone and their brother are now out camping, filling up campgrounds. Even when half these people decide "this isn't for me" they'll sell the RV and someone else will have it out camping, filling up the campgrounds. It is now not feasible to go camping, particularly in the summer, without reservations. That is a drastic change in the way we travel. For summer 2023 we've made reservations, five months of them. It took a lot of pre-planning and diligence to set this up. We've yet to see how well this works for us. No free roaming anymore.
We're also older and extensive travel hurts more, still quite possible but more difficult. Health issues, though overall we're both healthy (compared to most of our friends), play into this. But, will likely keep traveling in some form until we can't anymore. The dogs are getting older and won't be with us forever. When they leave us life will be poorer, but physically and logistically easier.
But, all in all, we don't know what's ahead. We'll likely take shorter trips, a month or two rather than four or five months. We're also thinking of getting a slide in camper for Larry. That would allow more boondocking, or at least getting to more remote campgrounds (which would be nice). That would allow easier or no reservations. Still thinking on this.
We'll keep Sassy for winter stays in Brenda (at least). Likely keep this up as long as we can.
In summary, we'll likely take shorter trips closer to "home" in Prescott Valley. There are a lot of places to explore in Arizona and Utah, particularly off paved roads. We can find them. We plan to continue spending winters in Brenda.
Are we glad we did this "full time" thing ?
Oh hell yes! Wouldn't miss it for the world. We are very glad we were on this ride.
But now that you're not "full time" will you continue your journal? I read it every day and can't imagine it won't continue. You lie, no one reads this. But seriously it'll likely morph into a journal of our travels when we're on the road. It will be good to read through when we're really really old.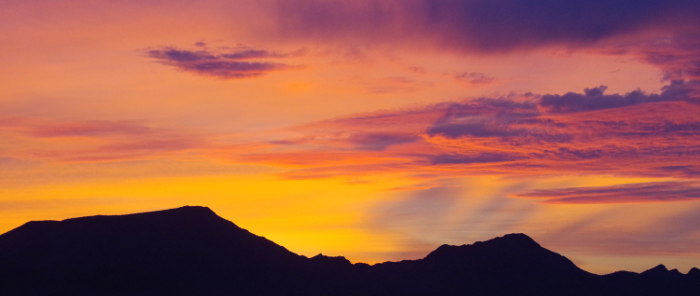 If you are following let us know. Safe travels and Thank You.